New Officers →
It's been a busy few weeks, we have been doing a lot that hasn't made it onto the blog yet. For now, we'll update with a new officer roster: - *President*: Jordan Osborne, rising Senior - *Vice President*: Lee Walker, Senior - *Secretary*: Elissa Visotski, rising Senior - *Treasurer*: Courtney Price, rising Junior We have one more event for this semester;...
Watch
Realized I forgot to upload this last weekend. Just some quick clips of shooting the softball game with Rebecca Ducker. Also, our photoshop night on tuesday will also be to help anyone enter the South Carolina News Photographer's Association 2011 Student Photographer of the Year award. Aaron Middeke and Sarah Landon won all three spots last year, so it's open game for everyone! Bring...
Photoshop Workshop Night →
We'll be hanging out and going over whatever you want to learn in Photoshop. Bring any photos you want to work on, or feel free to come watch and learn what you can. Let us know if there's anything specific you want to learn. Coliseum 3008 lab, 7pm, Tuesday 2/21 Facebook Event
6 tags
Next Meeting: February 7 — Speaker: Tracy Glantz
We have our next meeting scheduled: Tuesday, February 7th at Calcott 101 (that should be our normal meeting room for the rest of the semester). Tracy works at The State newspaper here in Columbia and will be speaking about her extensive experience photographing political elections. RSVP on facebook, and come with questions and any photos or anything you would like critiqued. Also, don't...
Student Organization Fair
We had a great time with Mr. Cranston last night, it was good to see everyone! Come by the student organization fair on Greene street today, 11-2, and get a picture.
First meeting for Spring 2012 →
Tonight! NASCAR photographer, Sam Cranston will be talking about his work and sharing from his extensive career.  Our room has changed to Russel House 305. Enter via the stairs from Greene st. and it's on the third floor, go down the hallway to the left from the lobby. 7pm, more details at the facebook event.
Spring 2012
Happy New Year!  We have a lot planned for this semester, starting Tuesday, January 17. Sam Cranston worked for 18 years with The Daytona Beach News-Journal and for the past five years has worked with the NASCAR Illustrated staff in Charlotte, NC. He will be our first speaker of the semester.     We will be meeting in Calcott 003 again Russel House 305, at 7pm. Let us know on our facebook group...
6 tags
3 tags
USC School of Journalism and Mass Communications... →
We are selling USC J-school t-shirts! They are $15 dollars and will be available to order until December 9th. They will be sent to us, and will be available to pick up in the Coliseum at the beginning of next semester. Order here.
Multimedia Edit - Occupy Columbia
One hour to take the pictures and record audio, one hour to edit into what you see. 
Multimedia Shooting Schedule
Sign up to cover local politics on Tuesday! 11 am - noon: Occupy Columbia (photographer ?; Audio reporter ?) noon – 1:30 pm: Occupy Columbia (photographer Dustin; audio reporter ?) noon - 2: Michele Bachmann luncheon (photographer Aaron Middeke) time TBA: Irmo mayoral race (photographer ?; audio reporter ?) 6 – 7pm: Election results watch (photographer ?; audio...
Student Online Chat →
This Sunday, 9pm, on the NPPA Visual Student blog, there will be an online discussion to talk about networking and using those connections for your career.
3 tags
Last events of Fall 2011 →
(link to facebook group) For the rest of the semester, we have two public events and one event for students who are members of the national organization.  Multimedia Edit — PUBLIC - Tue. Nov. 8 — 7pm (and earlier to shoot the event)  we will shoot one of the political events this Tuesday (8th) then gather at our usual time/place (Calcott 003, 7pm) to edit our pictures make a multimedia piece. We...
3 tags
6 tags
15 tags
TIME — Next Generation Photo contest
TIME Magazine is "looking for the best young photographers of 2011". I think this would be worth trying. Also, don't forget we're going to the State Fair this Wednesday about 7pm (it will be dollar night). Refer to the facebook group (link in the sidebar) for logistics.
Sports Shooter →
At out sports workshop discussion last week, we went over the shots that people shared in our flickr and facebook groups and talked about popular sports photographers and sites. Sports Shooter is where all sports photography is curated and posted, so it is good to be familiar with their current photos.  The typical sports photograph formula is a player from each team and the ball in the frame....
Sports Photography Workshop →
Come go through the pictures you took at last weeks soccer game. Our guest, Mary Ann Chastain will not be able to attend, but we may be able to get another guest. Either way, if you any questions about sports photography, come bring any photos you have, or any questions.
8 tags
Event - Tuesday, Sept. 13 — Portfolio Review →
(link to facebook event) Come get your portfolio reviewed by a local professional. Feel free to come if you don't have anything to be reviewed. 
Columbia 9/11 Memorial →
This will be a great opportunity for some portfolio work.
9/11 from the presidential archives →
7 tags
4 tags
9/11 10 years on: The rebirth of Ground Zero
guardian: Jonathan Ielpi was one of 343 New York City firefighters who died at the World Trade Centre on 11 September 2001. When his body was recovered, his father Lee, a retired firefighter, came to Ground Zero to carry his son out. Ten years later, Lee explains what the 9/11 memorial means to him
Fall 2011 Calendar →
This link is also in the sidebar of the blog.
College Photographer of the Year 2011 →
First Fall 2011 Event - Internships →
Time to get the Fall 2011 semester started! We have a lot planned, so if you want to get involved, leave us a question here, or on facebook or twitter. Our first meeting will be this Tuesday, the 30th at 7:30pm. Tentatively we are scheduled to be in Calcott 003, which is the geology building behind the Russel House. If you had an internship in the visual communications field this past year, we...
Poloroid Week 2011
Got some free time this summer? Perfect time to go through a roll of film, polaroid or not. 
Monkey steals camera to snap himself - Telegraph →
Things that make you go: hmmmm
Watch
Hope everyone had a great time celebrating the 4th! Feel free to share your pics here or in our flickr or facebook groups.
Watch
If I haven't said it before: Pictory is a great way to show how pictures should be showcased online. It does a fantastic job of moderating the content and come out with some really great content.  Its founder, Laura Brunow Miner, gave a really insightful talk a few months ago on why it is important to work on showing photos online.  On a side-note, I wanted to give myself a shameless plug....
Joplin: before and after →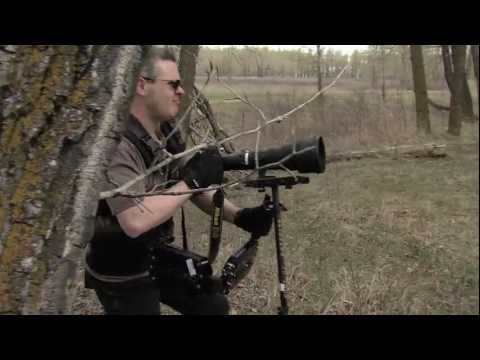 5 tags
3 tags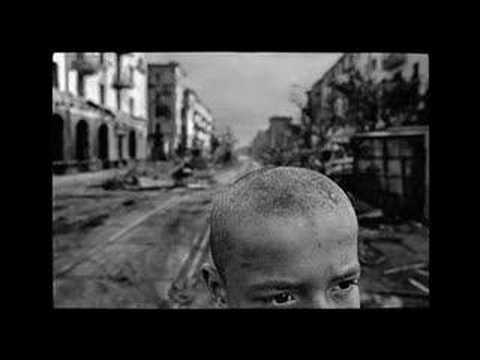 Watch
Last semester, National Geographic photographer and business guru Robert C. Clark came to talk to us about best business practices.  This is the video of his talk.  I apologize for taking so long to get this up.
1 tag
3 tags
Watch
NPPA Member Sarah Langdon's project she's been working on the past year.
1 tag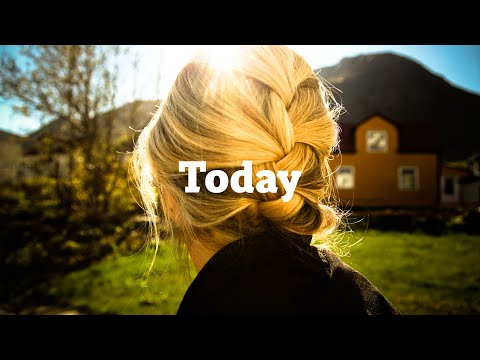 1 tag
Pinhole Camera night →
[link to facebook event] Our last event this semester! Tuesday night, 7pm, Calcott 003: be there.  A pinhole camera is basically a primitive kind of camera; it's where it all started. Bring $10 to pay for the materials to make one. (We'll have them all there).  We'll also have elections for next year's officers. If you want to run for a position, make sure you've...
1 tag
Photoshop Workshop →
(link to facebook event) Our next meeting will be this Tuesday at the Coliseum, room 3008, at 7:00pm. If you have some photos you want to work with bring them on a flash drive. This will be somewhat of an intro to Photoshop, but we're open to questions and anything else anyone wants to learn.